Tom Gil
10 Tips For Better Real Estate Marketing in 2021
You're a broker or realtor - and you just landed a desirable property to list.
You feel it in your bones -- it will sell fast, and more importantly, at a great price.
Now, you just need to get the word out. You know, real estate marketing.
The purpose of property descriptions is not to only make the prospect understand the benefits of the house, but also how it will FEEL like living there. To paint a clear mental picture of a home's features and benefits, over and above the accompanying photographs.
Here are tips that will improve your marketing & sales.
But Why Though?
It's quite simple, frankly.
The better your listing descriptions are written, the more potential buyers you'll attract to visit the property for a tour, therefore increasing your interaction with them - and the likelihood of selling them.
The more showings you have, the higher your odds of getting more offers. Statistics. Numbers. This is not news to you, and you get it. Now, before we dive into the tips, here are the very fundamentals of listing descriptions. The basics structure according to Real Estate Express is:
Headline

Opening statement

Narrative description of features

Special promotion

Call to action
You'll obviously want to use words that increase the value of the property and decrease the selling time - creating a fear of missing out (FOMO) - a strong psychological trigger used in marketing. This creates a ripple effect, leading to a gush in/of interested buyers - creating a bidding war. You want that. Without further ado, let's dive into the 10 tips I promised.
1. Painting A Picture With Words
A property, like a product, has features. But that's not why people buy them. You need to describe the benefits of living there, how the new owner will FEEL like when they wake up to that view, how it feels to go down the stairs every morning, when their bare feet touch these luxury carpets, how it feels having coffee looking at the view, and how it feels rolling back into the unique drive-way at night - coming back home.
Your description needs to spark emotion for buyers to consider a visit. Craft a visual image that helps buyers see themselves living in this home. Write, and tell them, how this specific property is unique -- by including unmatched details, such as the story behind how the marble for the kitchen is exclusively made in Italy. Or how the bathtub/rain-shower feels like a day of work because of how it was designed. "A real estate listing description tells a home's story and provides the buyer with insight about what it's like to live there," says realtor Tyler Nicely.
2. Imagine The Person Paying You
Imagine the buyer. Be in their shoes. If you're as good a sales-person as you claim you are, you know this. How does your likely buyer look like? How do they dress? What car do they drive? Their Income - based on what you're asking (or hoping) to get for the home? What will they search for when buying a new home? More space? A larger garden? More parking space (bigger garage)? Is the home perfect for a hip single professional seeking a trendy urban home that's a five-minute walk to Whole Foods? Would it be the perfect starter home for a young couple beginning to build their family? ​ Or a safe-well-guarded neighborhood in close proximity to quality doctors -- perfect for those in their retirement years? When you have your buyer in mind, you can focus on the desires and dreams of that segment of the population. This is key. And that's why a copywriter who also understands SEO comes in handy. I can do that for you. They will use short-term keywords and long-tail-phrases to target what your potential buyer is already typing into Google.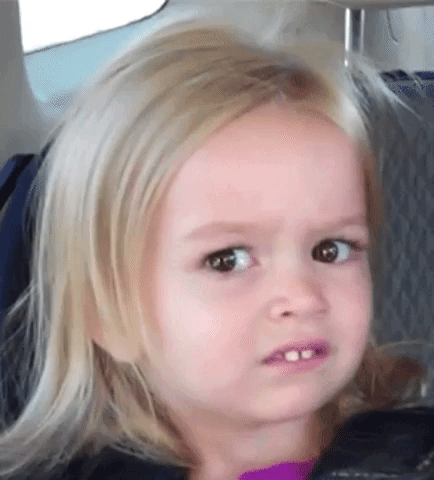 To not complicate your life, I made it easier... include phrases like:
[market name] homes for sale

where to buy in [market name]

[market name] home prices
And other similar terms, according to its Ultimate Guide to Real Estate Keywords. I can help you with all that -> HIRE ME
3. Think Upscale


Phrases like opulent, luxurious, classic, prime, captivating, impeccable, sophisticated, desirable, prestigious, once-in-a-lifetime are all associated with high ticket real estate -- making a property be more exclusive. Of course, the coin has two sides, and you're better off staying away from phrases that make you sound or be portrayed as the complete opposite, like motivated seller, and all offers considered. They make you sound desperate; and reek of mediocrity.
4. Show You Like What You're Selling
Get Excited. Let it rip! Well, maybe not that excited. But definitely let your enthusiasm for this property shine through. Pretend you're describing it to a friend whom you know would love it. Be sure to mention any unique features that will help differentiate your home from others, Like:
The extra-large kitchen island

The mother-in-law (guest) suite

The Jacuzzi tub in the master bath

The pomegranate & date trees in the backyard.
Also, don't be afraid to use exclamation points occasionally. Even subheads or all caps. But don't over-do-it. Too much of even good things can get tedious, even annoying.
5. Don't Over-Hype


Remember I just said not to get too excited. So yeah. If you're selling a property that doesn't have any stand-out features that's worth mentioning - it's important not to exaggerate.
Because it is a "regular" property, there are more prospects looking at it, statistically and socio-economically speaking. So it's even more important to get creative with the description. If you'll be deceptive with your listing, serious buyers will definitely see through your bullshit. That said, don't feel like you're deceiving if you're just presenting features in their best light.
A smaller home isn't small; it's cozy.

Grass is much more appealing when it's described as a well-manicured lawn.

A simple fire-pit is an enticing asset when explained as the ideal feature for entertaining friends on a warm, summer night.
No matter how simple or ordinary a home is, you can still make the description magical without overselling its features.
6. Say Yes To Name Dropping


I encourage you to mention specific brands when it comes to your high-end materials and upgrades included in the property. The buyer should know about your top-of-the-line flooring, ultra-stylish fixtures, and big-name kitchen appliances. And you need to tell them for them to know. So make sure you do. Also, If you're fortunate enough to live in a neighborhood where celebrities have homes, a little name-dropping can go a long way. This is a tactic frequently used in markets like Miami and Los Angeles. Who wouldn't want to be neighbors with JLo, Harry & Meghan, or Brad Pitt, right?
7. Tell Stories


Storytelling is an old & ancient art used by humans throughout history. Use it. There's a reason why storytelling survived in our species for so long. Are the views spectacular? Describe what you can see. Is the location highly desirable? Explain its appeal. Is the home a short sale or foreclosure and therefore underpriced? Provide the buyer with insight into why the house is for sale and what living there will be like. Investing the time in building a compelling story will hyper-charge all aspects of your marketing downstream, from your ads to your social media and PR.
8. Talk About the Area


When your buyer looks at the property you're selling, they aren't only buying the home, but also the nearby amenities, such as shopping centers, range to the nearest airport, schools, kindergartens, grocery chains, gas stations, neighbors, and overall neighborhood quality. They want to know what's special about the location.
Walking trails?

Amazing parks?

Boardwalks?

Magnificent beaches?
These add-ons can significantly help you sell more properties.
9. Up the Ante


Use words like:
Stylishly updated

Recently upgraded

Move-in ready

Remodeled to perfection

Lovingly maintained
These will signal the buyer the home is turnkey and they won't have to invest a lot in renovations after the purchase. But what they feel reading this is what makes it sell. The FEEL is free of headaches and less time-consuming. "Move-in ready" is what many buyers want to hear. What a gift it is to know that all the work has been done for you…?
10. Not Just Authentic - Be Original
You may be tempted to use words you see on other listings made by other agents, maybe even agents you admire who are ahead of you. While it's ok to use them as inspiration, you can't copy them. First, you won't get noticed, and if you do, it won't be for the right reasons. Seconds, it's very likely Google will penalize you SEO-wise, and your ranking will suffer. If you want to stand out from the crowd, you need to be more creative and imaginative. It is worth the extra effort. Watch a movie, listen to jazz, have some wine or whiskey, go for a walk, take a hot shower -- do what works for you to get a creative boost.
Why All This Matters
We spoke a lot about feelings, but here are some facts: The 2020 Realtors general trends report states that 79% of millennials are to find their home through browsing the internet.
And according to the National Association of Realtors, "Among buyers who used the internet during their home search, 85% found detailed information about properties for sale very useful."
UpNest, which helps match home sellers with realtors, says that all too often sellers neglect asking real estate agents about their ability to write listing descriptions.
"You've cleaned up, decluttered, depersonalized, done some staging, and taken amazing photos. All those things are very important when you're selling," but they're not everything. When you interview agents, "you should ask them for examples of previous listing descriptions they wrote."
The Association of Real Estate License Law Officials estimates there are about 2 million active real estate licensees in the United States. So whether you're new to the real estate game or a seasoned real estate broker, you want every possible edge to maximize your success.
So…
Whether advertising on a third-party, real estate website, your own website, or the MLS, using the right words and phrases is the best way to tempt buyers and get your listings sold quickly and for the highest price.
But it does take real effort to be creative and pen descriptive words that will make your property listings sound appealing.
Many realtors don't have the time or experience to write descriptions.
94.5% of agents never think about the words they use to sell.
Are you looking to dominate your competition? Write better.
A real estate copywriter can take on that task for you, get the job done quickly, and make a significant difference in the way buyers perceive your property listings.
Invest in professional copywriting, and you're destined to see a substantial return in the reduced time on market and increased price of the properties you sell.
Promoting your new listing begins with writing good copy for MLS, the number one source for buyers searching for a new home. Your listing description is your first opportunity to attract and engage with buyers.
Sure you can simply create a summary of features, but why be bland when you can be grand?
Therefore, a professional copywriter on your side is a must.
And before you go, here are two things to remember:
​
Clients Care About Themselves
The first thing to remember is that clients only care about themselves.
They want to feel like the ad was written solely for them.
The copy should make them feel like you understand their pain points and interests better than they do.
Start by writing 3 things about what's in it for THEM.

Focus on how they will feel when they do business with you.

Bring up how they will benefit from the transaction.

Explore how this will lessen their pain points.
Real Estate Copywriting is all about the other person.
Write every sentence from their perspective. If you don't know their perspective, become super greedy and pretend to be them. What do they want? If you can help them get that through your real estate copywriting, you'll win.
​
Results, Objections, Time


ROT, for the financially literate, stands for Return on Time.
However, in marketing, it stands for Results, Objections, Time.
And it's a great formula for award-winning real estate copywriting.
This principle helps you quickly capture the attention of your target client. Great real estate copywriting is all about writing headlines that open up your clients.
Here is a great way to easily generate some headlines (speaking to the client):
Results They Want: Buy Their Dream Home.

Objections They Have: Even if you don't think you can afford it.

Time frame: With little to no time on your end. The key to this method is creativity.
Try using the ROT formula!
I guarantee it will get you more leads. The main thing you should learn from this real estate copywriting course is: Copy Successful Copy. It'll save you time and make you money.
Or work with me, and save time to make more money.
A Professional Marketer & Copywriter on Your Side
I can help you with all that -> HIRE ME